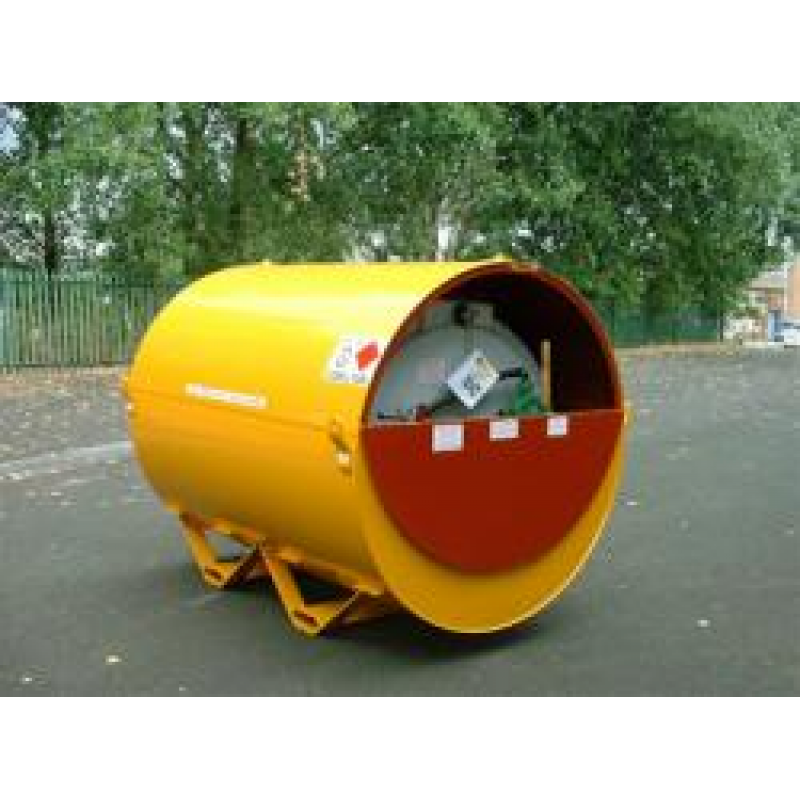 ENQUIRE ABOUT THIS PRODUCT
UK Delivered
We deliver all over the United Kingdom
[DISPLAY_ULTIMATE_SOCIAL_ICONS]
Outer Bund Tank
Cylindrical in section with removable top section for tank access. Rear access door, fitted with stainless steel hinge and fully lockable. Bund contains 110% of tank inner tank content.4 lifting eyes & fork sockets
Inner Fuel Tank
Constructed from translucent heavy duty Polyethylene 2" filler cap and chain. 2" vent valve, top mounted ½" BSP suction and return connections. Ball valve in base of tank to pump with secondary in line. P.R.V. in tank top
Pump
K2 semi rotary hand pump fitted with 15' of 1" hose C/w trigger nozzle and stowed on bracket. In line 'Y' strainer. All contained within lockable bund area.
Finish
Primer and two top coats, single British Standard colour.
Dimensions
Width: 1.663m(65.1/2″)
Length: 2.014m(79.1/4″)
Height: 1.663m(65.1/2″)
Gross Weight: 2550kg
Unladen Weight: 623kg
Hand Built
We hand build using grade 43A steel, using all UK specifications, requirements and legislations.
Strong and Safe
We use dye pen tests throughout the manufacturing process and pressure tested @ 1.2 bar.
Unlimited Colors
Our tanks are made in our standard blue colour but are available in a variety of colours, just ask.
UK Delivered
We deliver our Bunded fuel tanks all over the United Kingdom, whatever the shape or size you order.